The Biden administration will now be able to crack down on private companies that contract with colleges and universities to help the schools run their online education programs, raising alarm bells among experts and lawmakers who warned the federal government could stifle remote learning for students.
The Education Department issued guidance last month saying online program managers (OPMs), which are outside contractors that recruit students for and operate schools' online academic programs, are officially considered third-party servicers, or entities involved with the administration of "any aspect" of an institution's federal student financial aid.
As a result, these companies can be subjected to stricter federal oversight in a manner that, critics argue, will hurt not only the schools and contractors, but also ultimately the students they serve.
One of the most prominent critics of the department's new guidance is Rep. Virginia Foxx, R-N.C., chairwoman of the House Committee on Education and the Workforce.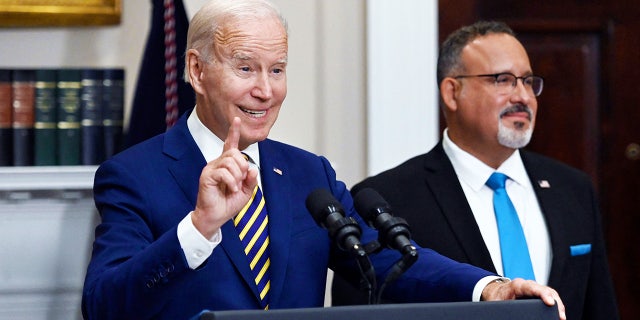 GOP SENATORS ACCUSE EDUCATION DEPARTMENT OF ALLOWING 'TAXPAYER-FUNDED ANTISEMITISM' ON COLLEGE CAMPUSES
"The growth of technology and its applications in providing students with a well-rounded education is exciting and should be commended," Foxx told Fox News Digital. "More options for students mean more opportunities for success. For the department to conflate access to online education with rising federal student loan debt diminishes that fact and ultimately hurts the partnerships between institutions, innovators, and the students they serve."
"The department seems to be more interested in controlling the actions of private companies and creating unnecessary headaches for institutions than it is ensuring students have every tool to succeed academically," Foxx continued. "I urge the Biden administration to reverse course on this harmful guidance."
OPMs have long been the target of congressional Democrats and consumer groups, which believe the companies can, through their contractual arrangements, drive up the price of higher education and draw students to low-value academic programs.
Sen. Elizabeth Warren, D-Mass, for example, has raised "concerns about the impact of OPM partnerships on rising student debt loads."
Under Secretary of Education James Kvaal echoed that sentiment in a statement when the department released its new guidance.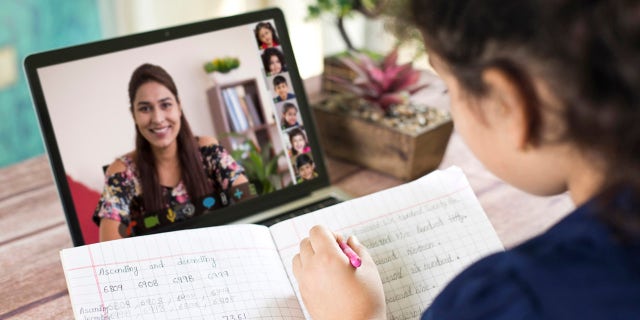 NEW ONLINE PLATFORM HELPS CONNECT PARENTS WITH TEACHERS OF THEIR CHOICE
"Online education has the potential to meet the needs of many students and lower costs," he said. "But we are concerned about the growth in loan debt and want to ensure students get value for their money."
However, many colleges and universities do not have the in-house funding and expertise to develop the online programs they need and need outside help, according to experts familiar with the issue.
OPMs are not the only ones affected by the Education Department's rules, which critics argue will have a broader negative impact than government officials may realize.
Local police departments helping to compile and analyze campus crime statistics and hospitals providing clinical experiences and "the related educational programing for nurses and other medical professionals" are among the outside entities helping schools through contractual agreements that are being considered third-party servicers, according to the American Council on Education.
The council recently wrote a letter to Education Secretary Miguel Cardona, outlining some of the problems it had with the department's guidance.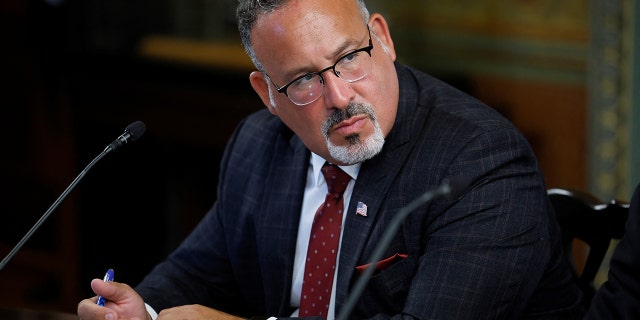 BIDEN'S EDUCATION SECRETARY LOBBIES COLLEGES TO DROP OUT OF US NEWS RANKING IN NAME OF EQUITY
"The broadened definition of a [third-party servicer] appears to cover entities that are beyond the common understanding of that term," the letter states. "Our hope, if given appropriate time to comment, is to provide the department with a fuller picture of the variety of important institutional arrangements that exist so it may better understand the guidance's impact … We believe the department would benefit from a deeper understanding of the potential that the guidance could trigger an unintended disruption of services to students currently provided by institutions through these entities."
The letter was co-signed by 46 other higher education interest groups and associations, including accreditors.
Other experts see the department's actions as not merely misguided but intentional overreach.
"The Department of Education's crusade against for-profit colleges is now ensnaring a wide range of service providers," Adam Kissel, visiting fellow at the Heritage Foundation, told Fox News Digital. "This is a classic case of overregulation by overzealous bureaucrats. Every new rule or interpretation like this makes it harder for colleges to serve their students."
Whatever the department's motivation, what is clear is the new guidance will present a host of new hurdles for both schools and companies.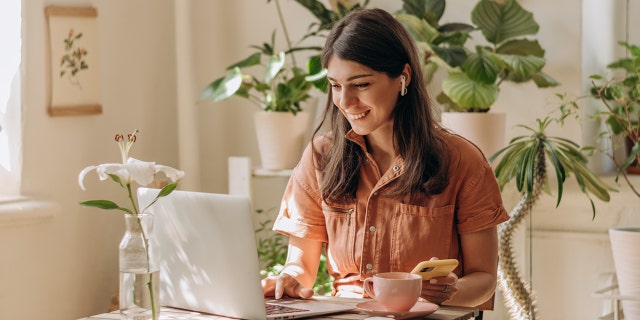 PRESIDENT BIDEN'S STUDENT DEBT RELIEF IS 'COMFORTABLY WITHIN' LAW, DOJ ARGUES TO SCOTUS
One challenge, according to legal experts, is that third-party servicers are legally required to sign a contract with their educational partner to be "jointly and severally liable" to the Education Department for any federal violations.
"Third-party OPMs have been able to hide behind really crafty language in their contracts that keeps them from being responsible for any violations," Stephanie Hall, a senior fellow at the Center for American Progress, told Inside Higher Ed. "It places all the responsibility on the institution."
Critics have countered that, beyond creating a major new legal hurdle to overcome, the liability requirements could hurt smaller companies, which unlike bigger players, may be unwilling or unable to indemnify their campus partners. Duane Morris, a law firm that works with colleges, has also noted that while a purpose of the guidance may be to hold OPMs liable, the reverse would also hold true; the school would be liable for any violation committed by the third-party servicer.
Another challenge is that third-party servicers are subject to regular audits, which would require these companies to make all their contracts available to federal regulators.
As a result, OPMs and educational institutions will need to take the extra time and effort to carefully redo all their contracts, and some may not even want to continue their partnerships, according to Tony Guida, an attorney at Duane Morris who focuses on education issues.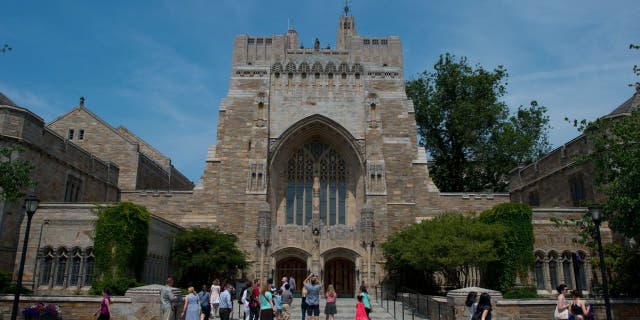 MARYMOUNT UNIVERSITY STUDENTS LAUNCH PROTESTS AFTER SCHOOL AXES MAJORS LIKE MATH, ENGLISH, RELIGIOUS STUDIES
"OPMs will have to be much more intentional about services they provide," Guida told Fox News Digital. "With more liability, some companies won't want to take the risk."
All these changes would be disruptive to the service of providing online education, critics argue, and have a downstream negative effect on student learning and the quality of higher education.
However, in a statement to Fox New Digital, the Education Department defended its guidance, arguing its simply meant to ensure all parties are complying with federal law.
"The updated third-party servicer guidance is intended to provide much needed clarity and transparency on existing requirements regarding companies that work with colleges around the administration of federal student aid," a department spokesperson said. "It will help ensure these companies are in compliance with federal rules and regulations so that students can make the best possible decisions about their education."
"The department is seeking public comment on this guidance, and we will carefully review all comments received," the spokesperson added. "In the meantime, we will work with colleges to ensure the requirements are clear and that they have ample time to meet reporting deadlines."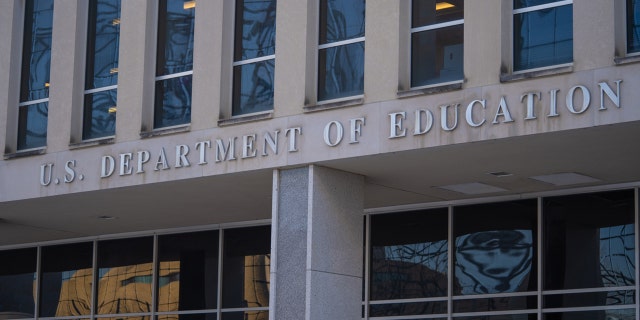 BIDEN EDUCATION OFFICIAL CLAIMS DEMOCRACY, FATPHOBIA BASED ON WHITE SUPREMACY
Perhaps most importantly, however, these voices argue expanding who falls under the umbrella of third-party servicers also increases the control of the federal government.
"If you're a regulated entity, the Education Department has broad investigative powers over you," said Guida. "They can request documents, other things of that nature that would make operating much more difficult. And if third-party servicers don't comply, this guidance could be weaponized against them."
Supporters of the department's guidance counter that the current situation is too opaque.
"That will provide important transparency into what's going on," Robert Shireman, senior fellow at the Century Foundation, told Inside Higher Ed. "The Department of Education and then the rest of us will learn more about the contracts that institutions have, and there will be greater scrutiny and accountability for the OPM contractors if they are involved in recruiting students."
A key issue for the Education Department and those critical of OPMs is how these companies share revenue with academic institutions. In many cases, the company receives a share of the schools' tuition revenue. However, contractors are increasingly moving away from the revenue-sharing model, instead charging fixed fees for specific services. Some observers claim these companies are having the effect of increasing school tuition rates and profiting from it.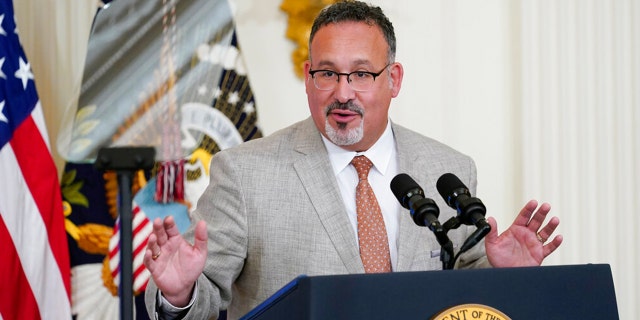 RANDI WEINGARTEN CLAIMS CHILDREN 'DO BETTER IN SCHOOLS UNDER TEACHERS UNIONS'
However, others see such arguments — and the department's new guidance — as ultimately an effort to combat efforts to profit in the education space.
"With the new guidance released last month, the Biden administration seems to be following in the footsteps of President Obama in trying to extinguish private sector, profit seeking participation in higher education," Beth Akers, senior fellow at the American Enterprise Institute, told Fox News Digital. "There seems to be an attitude that there is no place for profit seeking in higher education. It's a nice idea to think that all service providers in education should be motivated by benevolence, but profit is what often motivates major innovation — something desperately needed in higher education."
"Higher education," continued Akers, "is a realm that has been remarkably stagnant. Instead of trying to stamp out profit seeking and the innovation that would come with it, the Department of Education should focus instead on ousting poorly performing institutions and programs of study from the federal dole by cutting off student aid (loans and grants) from colleges whose graduates fail to out-earn workers with just a high school diploma."
CLICK HERE FOR THE FOX NEWS APP
The department initially gave colleges and universities until May 1 to report details of their agreements to the government and 30 days to submit comments on the changes. Following widespread outcry, however, the department said that in response to "confusion," the guidance would not take effect until Sept. 1, rather than immediately as of last month. It also pushed back the end date of the public comment period through March 29.
"This seems to be a solution in search of a problem rather than the other way around. The department hasn't identified what harm it's trying to prevent," said Guida. "It appears to be a broad regulatory grab."