The director of the World Health Organization (WHO) announced on Friday that he is "confident" the COVID-19 pandemic will end in 2023.
Director-General Dr. Tedros Adhanom Ghebreyesus made the comments to reporters at a media briefing in Geneva.
"We are certainly in a much better position now than we have been at any time during the pandemic," Dr. Ghebreyesus said. 
He noted that in the past four weeks, the weekly number of reported deaths has been lower than it was before the pandemic was declared in March 2020.
OLDER AMERICANS REJECT MORE VACCINES, OPT INSTEAD FOR 'NATURAL HEALING,' SAYS REPORT
"I am confident that this year, we will be able to say that COVID-19 is over as a public health emergency of international concern," he added.
COVID-19 cases and deaths continue to trend downward worldwide.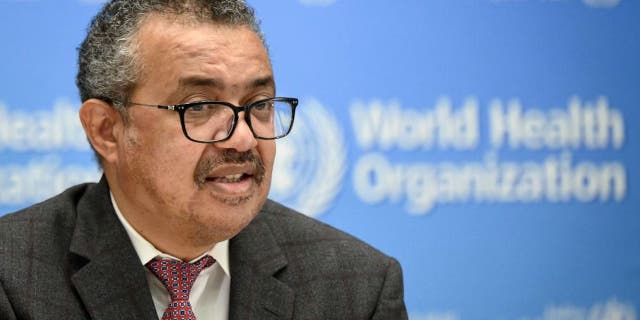 As of March 6, weekly deaths stood at 5,048 globally.
That's a decrease of more than 26% from the prior week — and down from a peak of 102,000 deaths in January 2021, per data from WHO.
Weekly cases of COVID-19 are down to 812,255 globally, a 21.65% decrease over the prior week. They peaked at 44.3 million in December 2022.
"Last week, there were still more than 5,000 reported deaths."
In the U.S., as of March 15, weekly cases were down to 149,955, after peaking at 5.6 million on Jan. 19, 2022, per data from the Centers for Disease Control and Prevention (CDC). 
COVID VACCINE UPDATE: FDA AUTHORIZES PFIZER BOOSTER FOR SOME CHILDREN UNDER AGE FIVE
Weekly deaths in the country were at 1,706, down from an all-time peak of 23,478 on Jan. 13, 2021 and another surge of 17,357 on Feb. 2, 2022. 
'We are not there yet'
However, despite its optimistic prediction, the WHO is not quite ready to announce the end of the pandemic at this precise moment in time.
"We are not there yet. Last week, there were still more than 5,000 reported deaths," Dr. Ghebreyesus said during the briefing. 
"That's 5,000 too many for a disease that can be prevented and treated."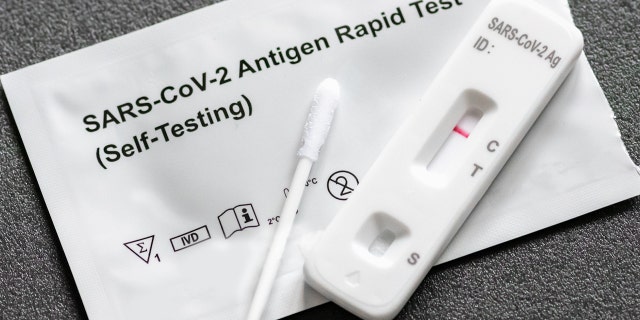 Dr. Ghebreyesus also stressed the need to determine how the pandemic began.
"Last Sunday, WHO was made aware of data published on the GISAID database in late January, and taken down again recently," he said. 
"The data, from the Chinese Center for Disease Control and Prevention, relates to samples taken at the Huanan market in Wuhan in 2020."
Dr. Ghebreyesus said that while this particular data did not provide a "definitive answer" to the pandemic's origins, all information is important in achieving that goal.
RARE TICK-BORN BABESIOSIS DISEASE ON THE RISE IN NORTHEASTERN US, SAYS CDC — HERE'S WHY
"These data could have — and should have — been shared three years ago," he continued. "We continue to call on China to be transparent in sharing data, and to conduct the necessary investigations and share the results. Understanding how the pandemic began remains both a moral and scientific imperative."
"We are certainly in a much better position now than we have been at any time during the pandemic."
Dr. Marc Siegel, clinical professor of medicine at NYU Langone Medical Center in New York City and a Fox News medical contributor, said this weekend that he questions the WHO's hesitancy to signal the end of the international emergency despite the weekly COVID death count being lower than pre-pandemic.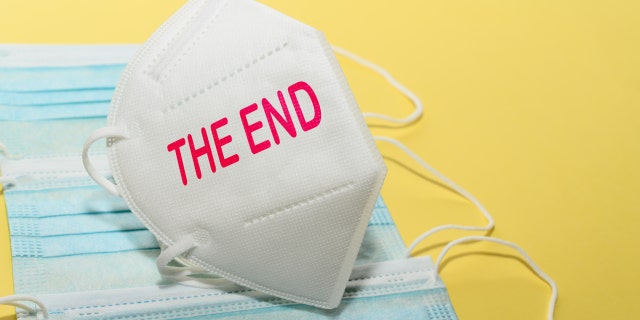 "Under the heavy influence of China, WHO leadership actions have been erratic at best, delaying calling it a pandemic for almost two months after it was spreading widely and failing at getting China to be open and transparent about origins," Dr. Siegel told Fox News Digital in an interview.
CLICK HERE TO SIGN UP FOR OUR HEALTH NEWSLETTER
"The pandemic has revealed WHO at the highest levels to be woefully inadequate."
In January 2023, President Joe Biden announced that he would end the COVID emergency on May 11. 
CLICK HERE TO GET THE FOX NEWS APP
He had previously declared the pandemic to be "over" in September 2022.