Kelsey Grammer portrayed pompous psychiatrist Dr. Frasier Crane for decades, first starring on "Cheers" and then receiving his own spin-off, "Frasier."
The complicated character, who provided talk therapy on his radio show, earned Grammer multiple Emmy Awards and Golden Globes until the sitcom was canceled in 2004.
His new role as Pastor Chuck Smith in the movie "Jesus Revolution" hit home for a myriad of reasons, but mainly Grammer's own connection to religion.
"It strikes me, you know, I probably have been preparing for [this role] all my life, honestly," Grammer said. "It was a pretty seamless transition into playing Chuck. 
"I'm kind of a Bible guy. I've been reading the Bible all my life. I turn to it for prayer, for reflection, for information, and I just always have. It's just always been sort of at my fingertips throughout my life, ever since I was a boy."
'FRASIER' STAR KELSEY GRAMMER ON WHY HIS SEVEN KIDS WILL GET HIS INHERITANCE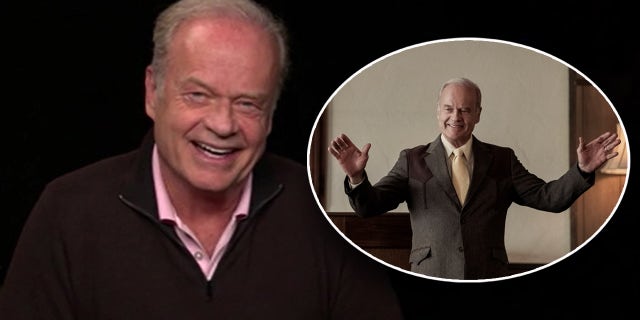 He added, "So I have a relationship with the Word of God, as they call it, that it was probably akin to what Chuck Smith's relationship was with it."
Based on a true story, Pastor Chuck makes friends with a hippie preacher making waves in the '70s counterculture movement, much to the dismay of his aging congregation.
KELSEY GRAMMER'S DAUGHTER SPENCER GRAMMER ON WORKING WITH DAD: 'IT WAS FUN TO MAKE HIM LAUGH'
"I lived it. I lived in that same time," Grammer said. "I lived throughout that period in the '70s and stuff and what he accomplished. I saw on some of the faces that I met in my life. I didn't know it was, you know, his footsteps, but I was walking alongside him in many things. When this role came along, it was just … slipping into a nice suit."
He hoped audiences would be able to receive a few messages from the movie.
"There might be something to it, might be something to this movement that happened then, and maybe it's worthwhile to think about … the way we're positioned in terms of faith and society," he said. "A great society can embrace a great faith, and probably enhance both. That's what I'd like to see happen."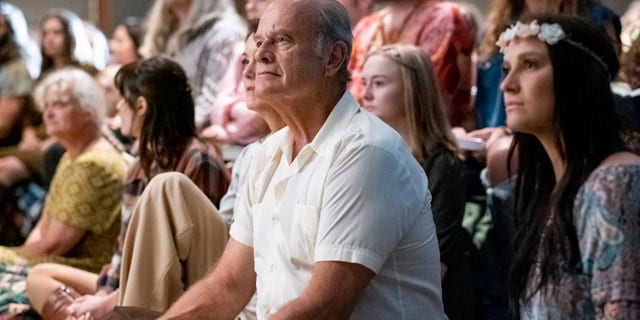 Grammer's confidence in humanity evolving comes from his own experiences.
"I've always been a bit of a prude, and people wouldn't think that about me," he said. "I'm also sort of famously … famously a wild man as well, you know, that's been part of my life. So I've been out in the desert, let's say, some of the time I made my way back in time.
"I think that my focus on my career has always been to sort of elevate the human experience, and I think my understanding of religion is supposed to be the same thing."
'FRASIER' STAR KELSEY GRAMMER SAYS HE 'CRIED' READING SCRIPT FOR REBOOT'S FIRST EPISODE: 'I'M HAPPY'
He added, "It doesn't mean you're going to have an easy time. It doesn't mean you're going to not have days when it's hell, but it does give you something to point toward." 
Grammer noted that he was raised a Christian Scientist and paraphrased a passage, "Do not become a sluggard in the race. Don't falter. Get back up. Stand up. Keep fighting. Because that's where your reward is. Your reward is in the doing of it. Do not be weary. That's it. That's why I still believe that."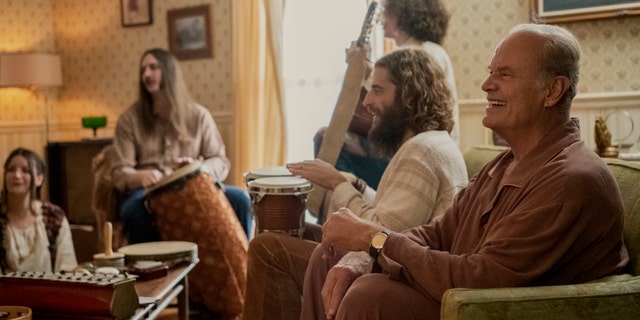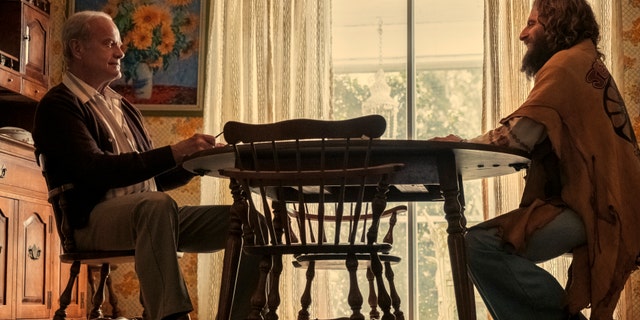 His faith has been tested more times than many. When Kelsey was 13, his father was shot and killed by a man trespassing on his property in St. Thomas. Seven years later, his younger sister, Karen, was kidnapped and brutally murdered. One of her convicted murderers is still on death row in Colorado.
Kelsey's half brothers, Billy and Stephen, died five years later while scuba diving in a suspected shark attack. Grammer also struggled for years with alcohol and drug addictions.
"Well, honestly, there were times when I lost it. I mean, there were times when I didn't hold up so well," he admitted. 
CLICK HERE TO SIGN UP FOR THE ENTERTAINMENT NEWSLETTER
"I'm writing a book about that right now, about my sister and how to sort of navigate that kind of shock in your life, that kind of horror … that so many encounter, and they lose their faith and don't know what to do and to climb back out is very hard."
He is writing the book to "help people" with words of comfort and offer "insight into my own personal life."
One major boost of encouragement is soon to come in the form of the "Frasier" reboot. After all, Dr. Frasier Crane is listening, as he says on air.
The new series has yet to receive a release date, but Grammer confirmed the sitcom is moving from its original Seattle location to Boston, where his character debuted on "Cheers" in 1984.
"We have no particular plans to revisit the bar. I mean, it has all sorts of ramifications of practicality, and of licensing and all kinds of stuff. But certainly a nod to the bar is already in the show in the first episode," Grammer said. He's got some things he didn't finish up in Boston."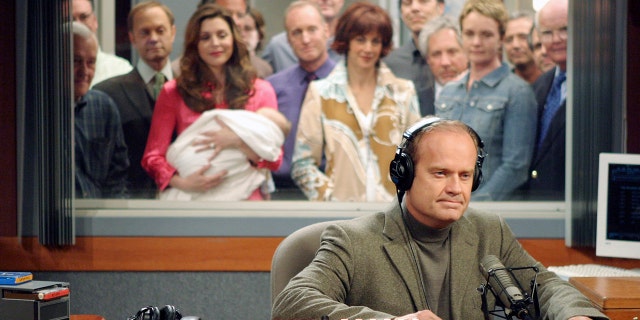 "Frasier" ran for 11 seasons, won the Emmy for outstanding comedy series in its first five seasons and finished its run with 37 Emmy Awards overall, including four for Grammer's role.
"As we were cracking the stories and trying to invent another place for all the cast to be together again, it suddenly became clear that wasn't going to work out," he said. 
"We suddenly thought, well, I thought I was having a dream, and I just said, 'Oh, Frasier has to go back to Boston. He has unfinished business there. He didn't finish. He felt like whatever the reason, he left with his tail between his legs a little bit. He hadn't quite won, hadn't quite gotten that that vision of what he thought his life should be in Boston.' So he's going back to get it."
The film "Jesus Revolution" is only in theaters on Feb. 24.
CLICK HERE TO GET THE FOX NEWS APP