Pope Francis spoke on Ash Wednesday to a gathering of faithful in his general audience at the Vatican.
As Christians of various denominations around the world enter the Lenten season of fasting leading up to Easter, the pope told the crowd that politicization of the Gospel must be avoided.
"Every choice, every use, every structure, and tradition is to be evaluated on the basis of whether they favor the proclamation of Christ," the pope told the audience.
Pope Francis went on to denounce the use of the Gospel as an in-group or club, stating that Christianity cannot become a simple ideology.
POPE FRANCIS HINTS AT THE FUTURE, REVEALS MORE ABOUT RESIGNATION LETTER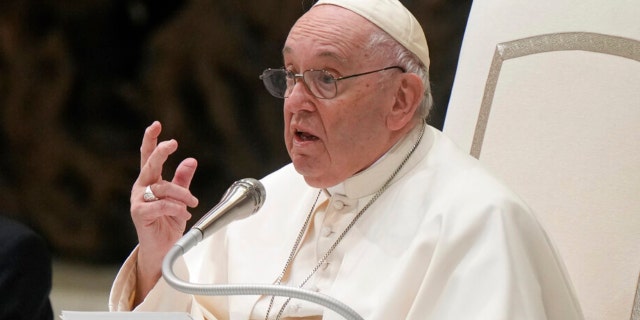 BIDEN ACCUSED OF TWISTING POPE FRANCIS' WORDS ON ABORTION: 'FAKE CATHOLICISM'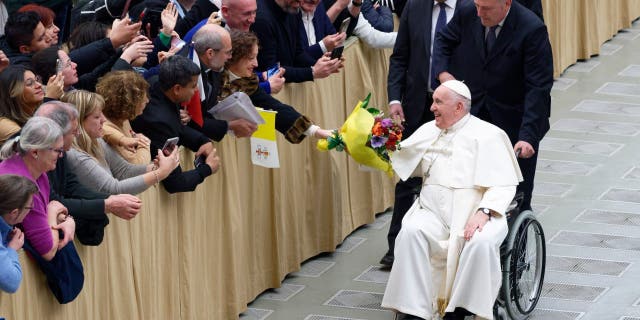 "Be careful. The Gospel is not an idea. The Gospel is not an ideology," he continued.  "The Gospel is a proclamation that touches the heart and makes the heart change. You are making the Gospel a political party, an ideology, a club."
The pontiff recently drew ire from traditionalist Catholic communities after the Vatican published further guidelines on the celebration of Latin mass. 
POPE BENEDICT'S LAST WORDS, ACCORDING TO HIS BEDSIDE NURSE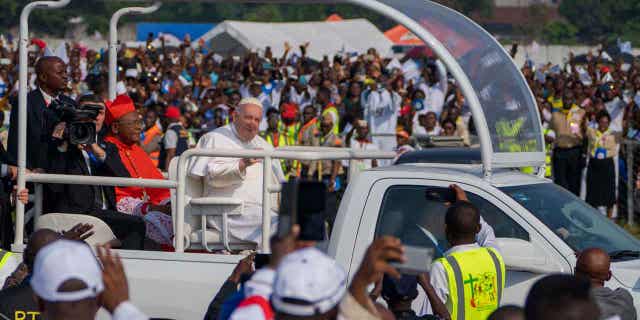 The Holy See has tightened its grip on the approval process for Latin mass communities, many of which Pope Francis has butted heads with over perceived disobedience and misstep from the wider Catholic Church.
"Because, as Church, we can have well-defined times and spaces, well-organized communities, institutes and movements, but without the Spirit, everything remains soulless," he continued. "The organization […] is not enough. It is the Spirit who gives life to the Church.
CLICK HERE FOR THE FOX NEWS APP 
Discussing his own tenure at the Holy See while traveling in Africa earlier this month, Pope Francis said he had no intentions of retiring and that the papacy should ideally be held until death.
"I believe that the pope's ministry is ad vitam [Latin: for life]. I see no reason why it should not be so," Pope Francis told a group of Jesuits during his apostolic journey to the Democratic Republic of Congo.