President Biden's secretary of education released a letter calling for the end of all corporal punishment in U.S. schools.
U.S. Secretary of Education Miguel Cardona sent the "dear colleague" letter to governors, chief state school officers and other school leaders nationwide on Friday calling for the end of all corporal punishment.
"It's unacceptable that corporal punishment remains legally permissible in at least 23 states. Our children urgently need their schools to raise the bar for supporting their mental health and wellbeing," Cardona wrote in the letter. 
MASSACHUSETTS TEACHERS' UNION BEGS FOR CASH AFTER BEING FORCED TO HANDOVER $300K FOR ILLEGAL STRIKE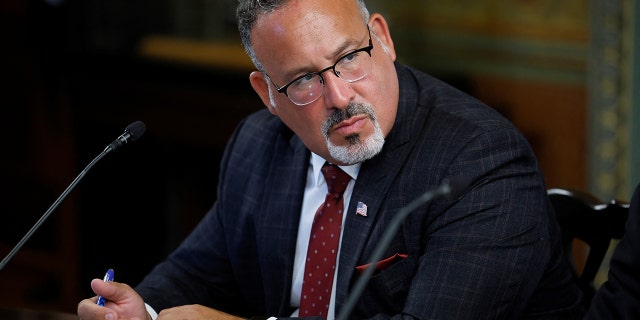 He continued, "Despite years of research linking corporal punishment to poorer psychological, behavioral, and academic outcomes, tens of thousands of children and youth are subjected to beating and hitting or other forms of physical harm in school every academic year, with students of color and students with disabilities disproportionately affected."
Corporal punishment includes any form of physical punishment, including hitting, spanking, paddling and fixed postures for extended periods of time.
LOS ANGELES UNIFIED ANNOUNCES SCHOOLS WILL REMAIN CLOSED FOR THIRD DAY AMID TEACHER STRIKE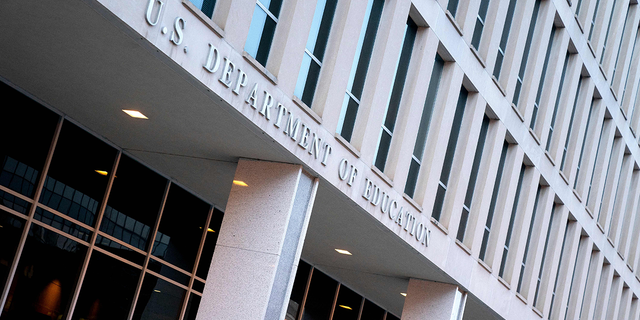 According to the letter, corporal punishment is allowed in 23 states. 
Cardona said corporal punishment is "associated with higher rates of mental health issues, including mood, anxiety, and other personality disorders; drug and alcohol use disorders; higher rates of aggression, antisocial behavior, and other externalizing problems; and lower cognitive ability relating to verbal capacity, brain development, and academic achievement." 
Students of color, boys and students with disabilities are more likely to be physically disciplined, according to Education Department data, he said.
"Schools should be safe places where all students and educators interact in positive ways that foster students' growth, belonging, and dignity—not places that teach or exacerbate violence and fear," Cardona concluded. "Let's all work together to move away from this harmful practice and to create learning environments that are safe and supportive for all students."
CLICK HERE TO GET THE FOX NEWS APP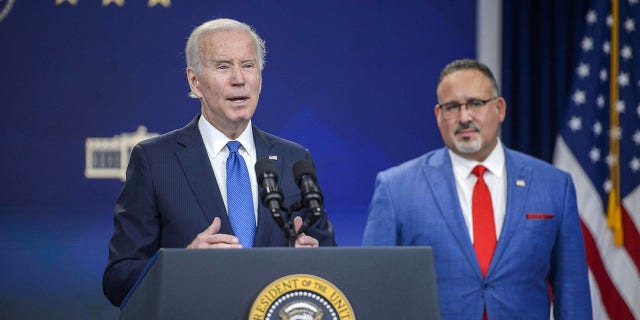 The Department of Education said in an accompanying communiqué that Cardona's letter builds on similar guidance in 2016 from Secretary John King Jr. and 2014 Secretary Arne Duncan.
The department wrote, "This letter reinforces the Department of Education's position that corporal punishment in schools should be replaced with evidence-based practices, such as implementing multi-tiered systems of support like Positive Behavioral Interventions and Supports, that create a safe and healthy school environments."