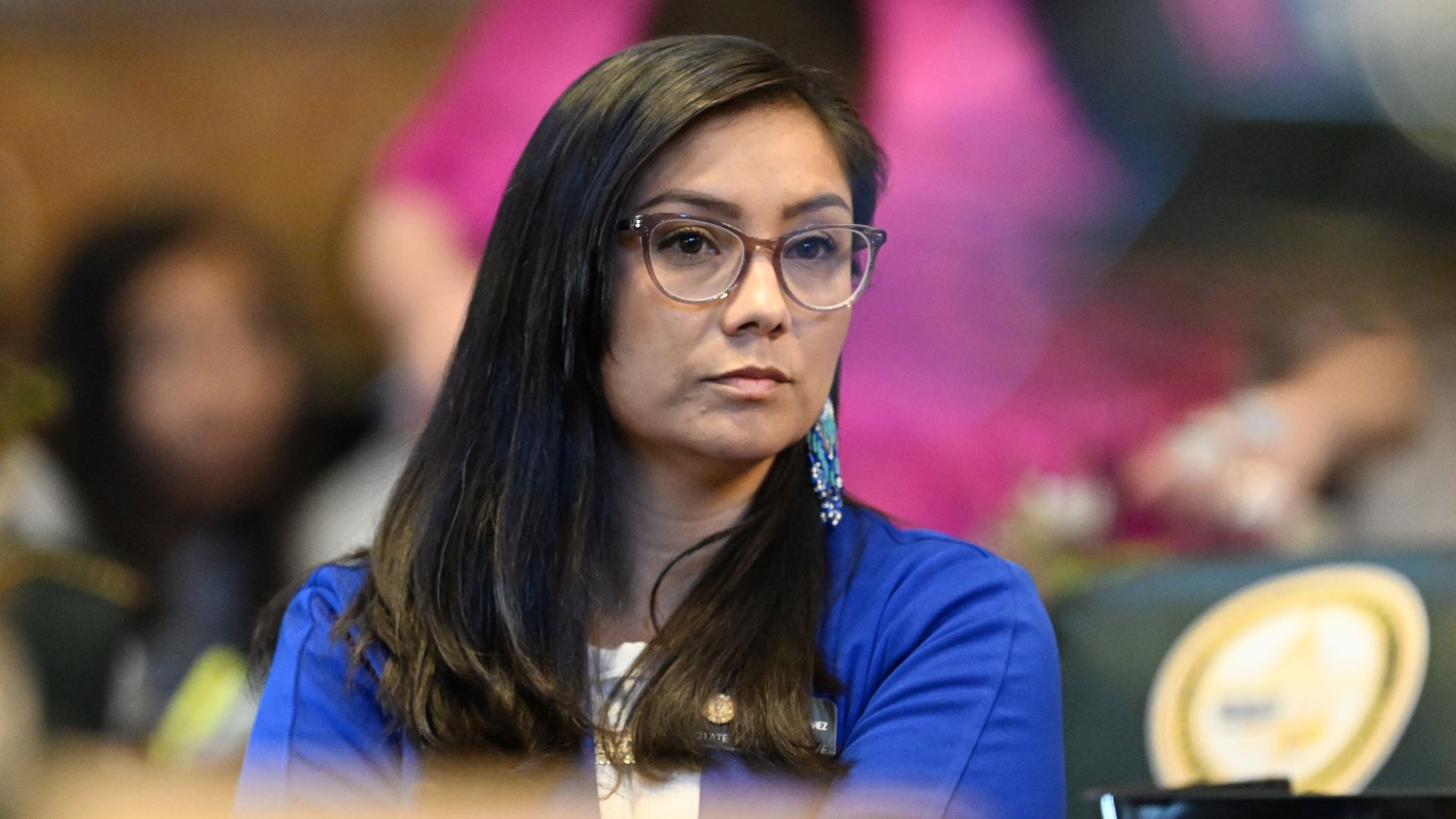 State Rep. Serena Gonzales-Gutierrez at the Capitol on Feb. 8, 2023 in Denver. Photo: RJ Sangosti/MediaNews Group/The Denver Post via Getty Images
State Rep. Serena Gonzales-Gutierrez will soon trade the statehouse for city hall.
Driving the news: Gonzales-Gutierrez last week won one of two at-large seats on the Denver City Council.
Her victory margin netted her more than 20% support in a nine-candidate field.
She credited the results, which exceeded her expectations, to strong voter outreach.
Why it matters: Her win cements her — the granddaughter of local Chicano Movement icon Rodolfo "Corky" Gonzales — as a rising figure in the Democratic Party in Colorado.
What's happening: Gonzales-Gutierrez, who grew up in North Denver, is crafting her own legacy, casting her political shadow alongside her grandfather's towering presence in Denver — where he advocated for labor rights, combated structural racism, and encouraged Chicano cultural identity.
Flashback: When she first ran for the General Assembly in 2018, Gonzales-Gutierrez said she was hesitant to evoke her grandfather's name.
Past threats against her family from people who didn't agree with his views made her hesitant to bring up his name during her run for state office.
This election was different: She tells us she leaned in more to her family's name and said when his name did come up, it was positive.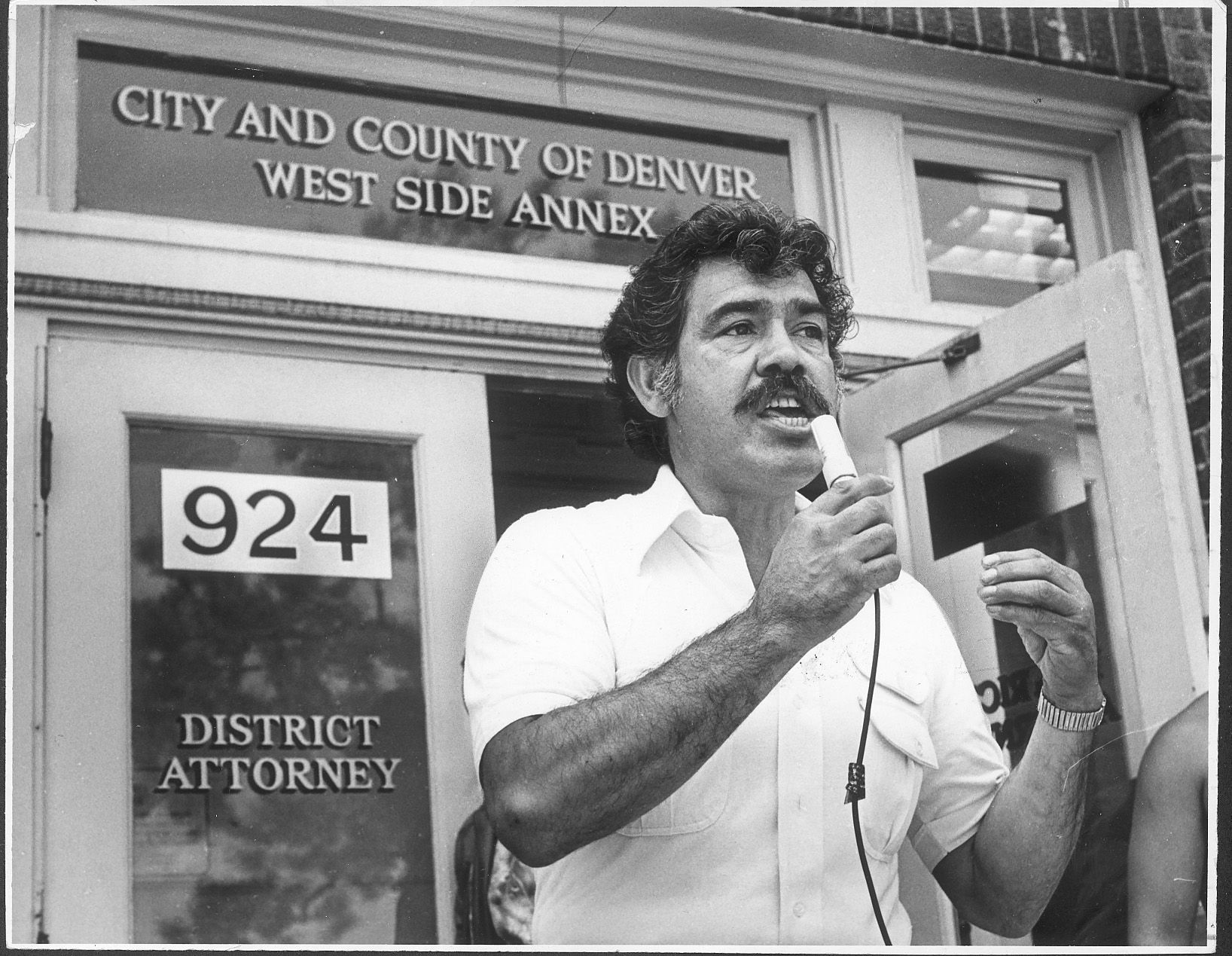 What they're saying: "I'm so proud to be part of that legacy, but I feel like I've worked really hard to establish myself," Gonzales-Gutierrez tells us.
Addressing the root causes of the city's housing crisis and public safety will be her top priorities on the council.
The intrigue: She says she's comfortable being called a progressive, in contrast to the more centrist Democrats on the council.
Zoom in: Gonzales-Gutierrez was endorsed by the Working Families Party, a political party focused on enacting policies that help working-class people.
The group endorsed seven city council candidates, including Sarah Parady, who won the other at-large seat, and council president Jamie Torres, who ran unopposed.
Torres, who helped set up a vaccine clinic with Gonzales-Gutierrez and other Latina elected officials in 2021, tells us she's "thrilled" to see Gonzales-Gutierrez on the council.
What we're hearing: Denver Democrats secretary Adrian L. Felix said Gonzales-Gutierrez was "the obvious choice," for many people, noting that being an elected official gave her an advantage.
"We have seen her represent Denver's best values," Felix said.
Between the lines: She has already worked closely with council members including Parady, whom she worked with on an equal pay law passed in 2019, and with council member Candi CdeBaca on a state law adding regulations to toxic air contaminants.